The table on the left contains an alphabetical list of plants that have made clinker since 1895. Plants with rotary kilns are in bold. The list is believed to be complete. The table contains links to descriptions of the individual plants. As of 28 August 2011 all these descriptions are in place, although many are still significantly deficient. Please contact me with any relevant information or corrections. I am particularly interested in firmer dates and statistics, pictures and plans. The list also includes a few articles on cement companies, but only where they operated five of more plants.
Alternative ways of finding plants:
Names of Plants
Naming conventions are always arbitrary. In this website, plants are given the name by which they were identified by their owners, with precedence to the most recent. Where there are two or more plants of the same name, a bracketed locality is added. Other names commonly used are included in this list, but elsewhere only the "official" name is used.
The table gives the name of the plant, its clinker production operating dates, and the x- and y-values of its 1 metre British Grid Reference. Irish Grid values (ITM) are italicised.
Plant Descriptions
Each of the plant descriptions includes the following features*:
A company logo, if available
Location: National Grid reference, 1-metre coordinates, latitude and longitude, and civil parish (or townland)
Dates during which clinker was made
Probable production during lifetime of plant
Geology (including BGS designation and age) and location of raw materials used
Ownership of plant
An account of the plant's history, with particular reference to changes in capacity and technology
A description of the raw milling equipment
A Google Maps® location (green arrow) that can be zoomed in and out, and viewed in map or aerial photography format
A link to Old-Maps® allowing access to all the historical large-scale (1:2500) mapping of the site
For the more important sites, a plan showing the location of kilns. These plans are composites that may show numbers of features that did not necessarily exist simultaneously.
A graph showing the variation of the approximate capacity of the plant with time
A collection of pictures of the plant, where available
A list of information sources and bibliography. This list is not comprehensive: a full set of references and footnotes exists in the original Word document upon which this website is based.
Where they existed, individual accounts of each rotary kiln installed. As of 28 August 2011, all rotary kilns ever installed (to the best of my knowledge) are described. However, it's not impossible that a few more may come to light. I'd be happy to know of any others. Contact me!!
Each rotary kiln description includes the following features*:
Supplier
Operational dates, as accurately as known
Process used
Map location of each end of the kiln
Dimensions in metres
Direction of rotation, viewed from the hot end
Slope of kiln (arcsine)
Maximum kiln speed, rpm
Kiln drive installed power, kW
Shape of the kiln in millimetres
Cooler details
Fuels used
Fuel mill details
Exhaust handling details
Approximate typical clinker output in tonnes/day
Approximate typical heat consumption in megajoules per kilogram of clinker
*Note: detailed information on plant currently in operation are at present withheld in the public version of this website.
Most-hit plants recently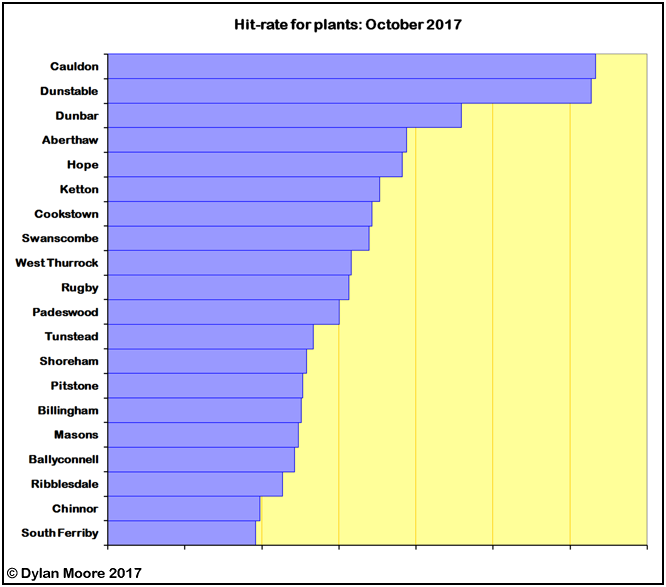 Most-hit plants during the life of this website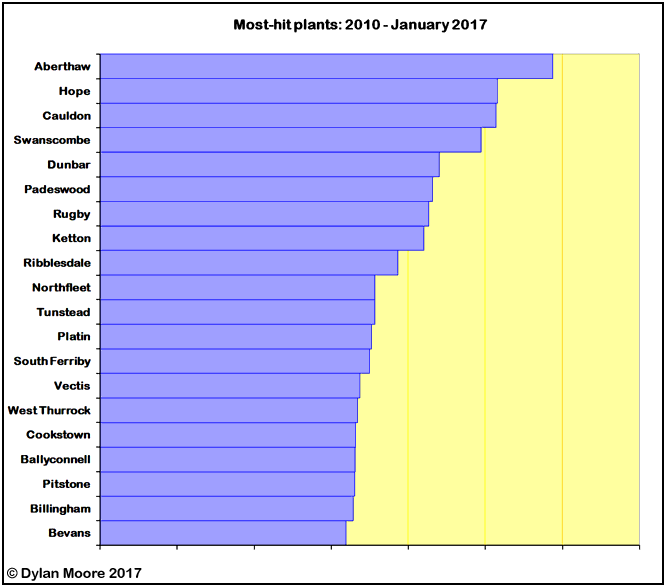 Although among the top twenty plants that have attracted interest the majority have been currently operational, seven are closed, and three (Billingham, Bevans and Vectis have been closed for more than fifty-five years, while the two historically largest plants (Swanscombe and West Thurrock) rank fourth and fifteenth. So, to a degree, interest may be described as historical.