Location:
Grid reference: SJ13167171
x=313160
y=371710
53°14'7"N; 3°18'4"W
Civil Parish: Ysceifiog, Denbighshire
Clinker manufacture operational: 1874-1915?
Approximate total clinker production: 196,000 tonnes
Raw materials:
Argillaceous Upper ("Aberdo") Carboniferous Limestone (Llanarmon Limestone Formation: 331-339 Ma) from quarry at 312990,372030: the western half is in Caerwys
Superficial (0-3 Ma) high-purity "tufa" from quarry at 312900,371840, also Ysceifiog and Caerwys parishes
Boulder Clay from pit at 312780,371770, Caerwys parish
Ownership:
1874-1898 various private owners
1898-1911 Afonwen Portland Cement Company Ltd
1911 Denbighshire Portland Cement Company Ltd
1911-1915 BPCM (Blue Circle)
The plant is shown on the 1899 and 1913 County maps. Davis assigned it an output of 250 tons per week in 1907. There was also a plant known as Ysceifiog about 2.5 km east at Sarn Mill, mentioned by Francis, but this was extinct before 1895. A paper mill previously occupied the site, and water power was originally used. This seems to have been the first plant to attempt to make real Portland cement from Carboniferous Limestone, although the plant (and the paper industry) were probably originally predicated on the use of the "tufa". There is a local placer deposit of chalky consistency produced by downwash from the high-grade limestone of Ffrith-y-garreg-wen, 4 km to the north. The high-purity limestone was dry-ground, then washed with clay to a thick slurry. Henry Reid described its operations with some amusement: the stone was inadequately ground and led to high free-lime levels. The plant had three wet process bottle kilns until 1900, after which seven chamber kilns were installed. A further three had been installed by 1907, to give total capacity 250 t/week, but its rating was only 200 t/week in 1913, with a fuel consumption of 15.7 MJ/kg. It was derelict in 1924. It was close (300 m) to Caerwys station on the Mold & Denbigh Junction Railway, which was its main transport link. The site is now a holiday park. The Johnson kiln bank still stands: the chambers have been built over, but the hot end remains in good condition and is a Grade II listed building.
No rotary kilns were installed.
Sources: Francis, pp 221-222: Jackson, pp 276, 277: Reid, p 161: J. M. Edwards, Cambridge County Geographies: Flintshire, CUP, 1914, pp 74-75
© Dylan Moore 2011: commenced 19/01/2011: last edit 26/02/2017.
Approximate capacity: tonnes per year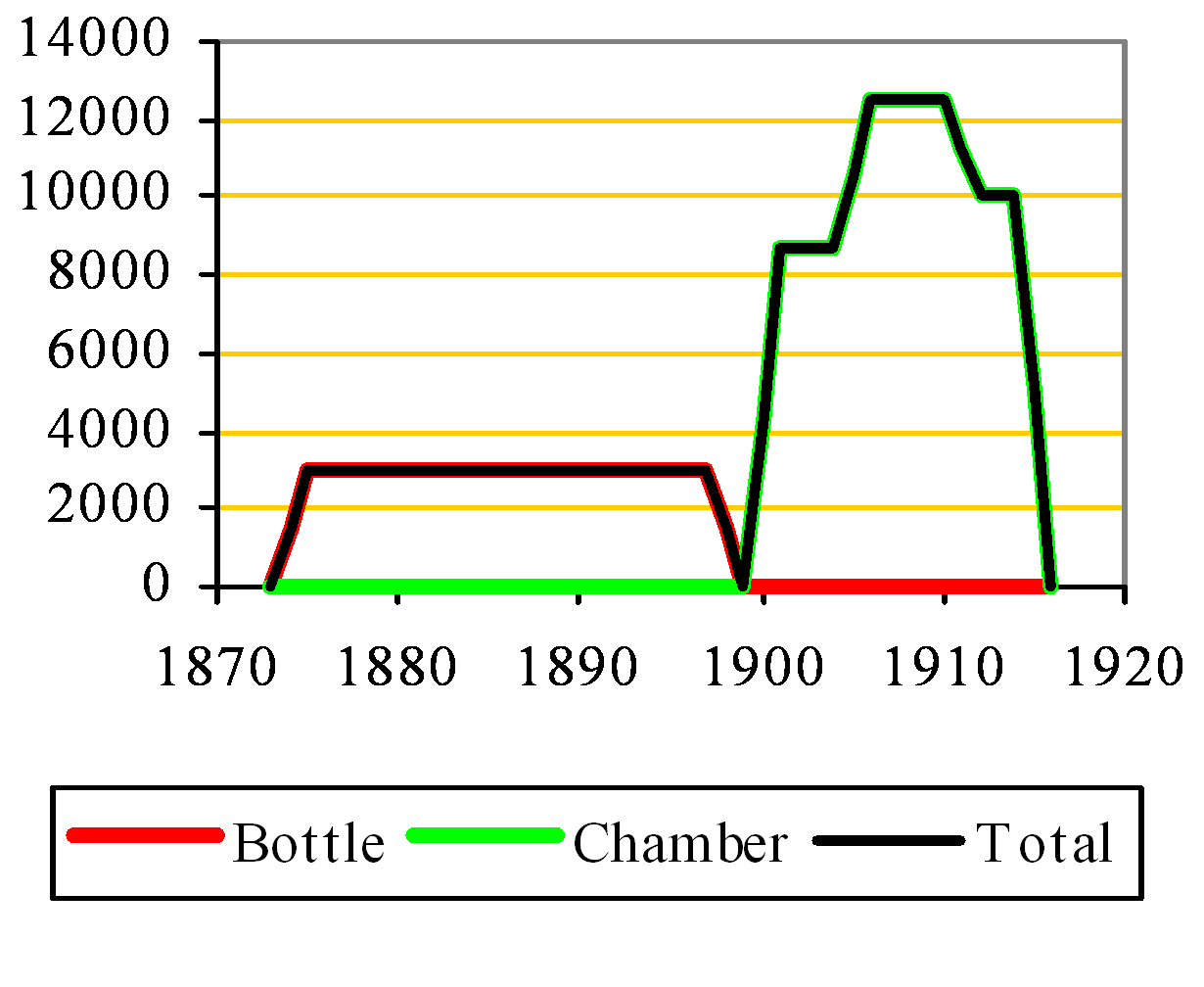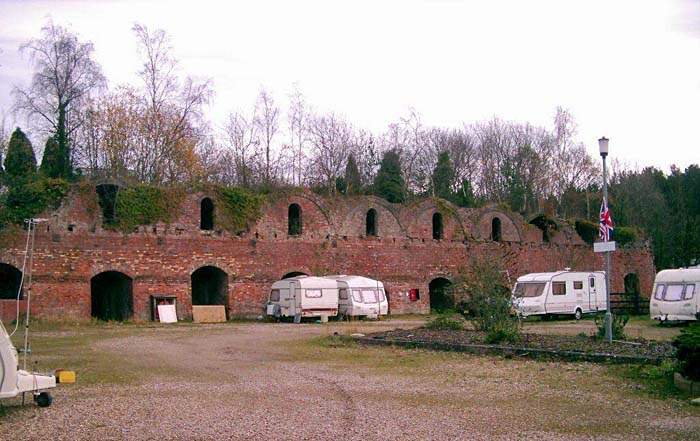 Picture: ©Brian Jones 2011. The Afonwen chamber kilns today. Image kindly provided by Brian Jones of D P Williams, Rhydymwyn.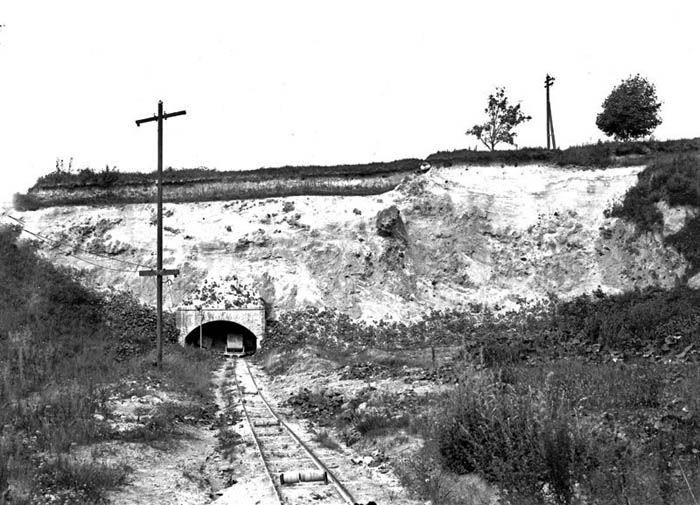 "Tufa" deposit. Picture: ©Crown copyright 1914: British Geological Survey Cat. No. P201648. This is the bank of white "tufa" to the west of the plant, photographed in 1914. The tunnel went under the Caerwys road to a second quarry. The bank continued northward up both sides of the Afonwen valley. "Afon wen" = "white river" perhaps because of this.