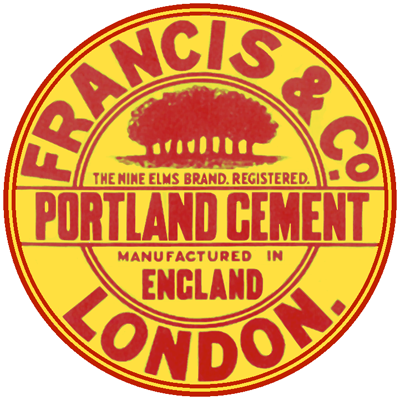 Francis' Nine Elms Brand.
Location:
Grid reference: TQ70897692
x=570890
y=176920
51°27'56"N; 0°27'37"E
Civil Parish: Cliffe, Kent
Clinker manufacture operational: 1867-1900
Approximate total clinker production: 430,000 tonnes
Raw materials:
Upper Chalk (Seaford Chalk Formation: 85-88 Ma) from nearby quarry at 572520,176220, brought by tramway (0.8 km)
Alluvial Clay from the marsh immediately south of the plant
Ownership:
Otherwise known as Cliffe Creek works, but not to be confused with Johnson's plant at The Pottery. The original Nine Elms plant was near Vauxhall Bridge in central London (530170,177970), and remained Francis' manufacturing site until it was taken over by the South Western Railway in 1867, when the plant at Cliffe was established. A bank of nine bottle kilns was built, but some of these may have been used for Roman Cement – the Portland output might have been 200 t/week. By 1886, another ten kilns had been built, bringing capacity to 570 t/week. At this point, Francis bought the Cliffe Creek and Cliffe Quarry plants, and manufacture was concentrated at the latter, with the Nine Elms plant being used as top-up capacity, and increasingly for whiting manufacture. Cement manufacture formally ceased with the APCM takeover in 1900. The plant continued making whiting, and remained the despatch point for cement. Cement activities ceased in 1921, but whiting manufacture continued into the 1930s. The plant had no landward communications except for the quarry tramway, and all transport was by barge. The wharf continued in use until the 1960s in connection with the supply of clay from the marshes to the Thames plants. The original kiln bank still exists and various footings are still visible. The site is under consideration for preservation.
No rotary kilns were installed.
Sources: Eve, p 20: Francis, pp 168-172: Jackson, pp 276, 279: J. M. Preston, Cliffe Industrial Landscape, unpublished, date?
© Dylan Moore 2011: last edit 26/11/2014.
Approximate capacity: tonnes per year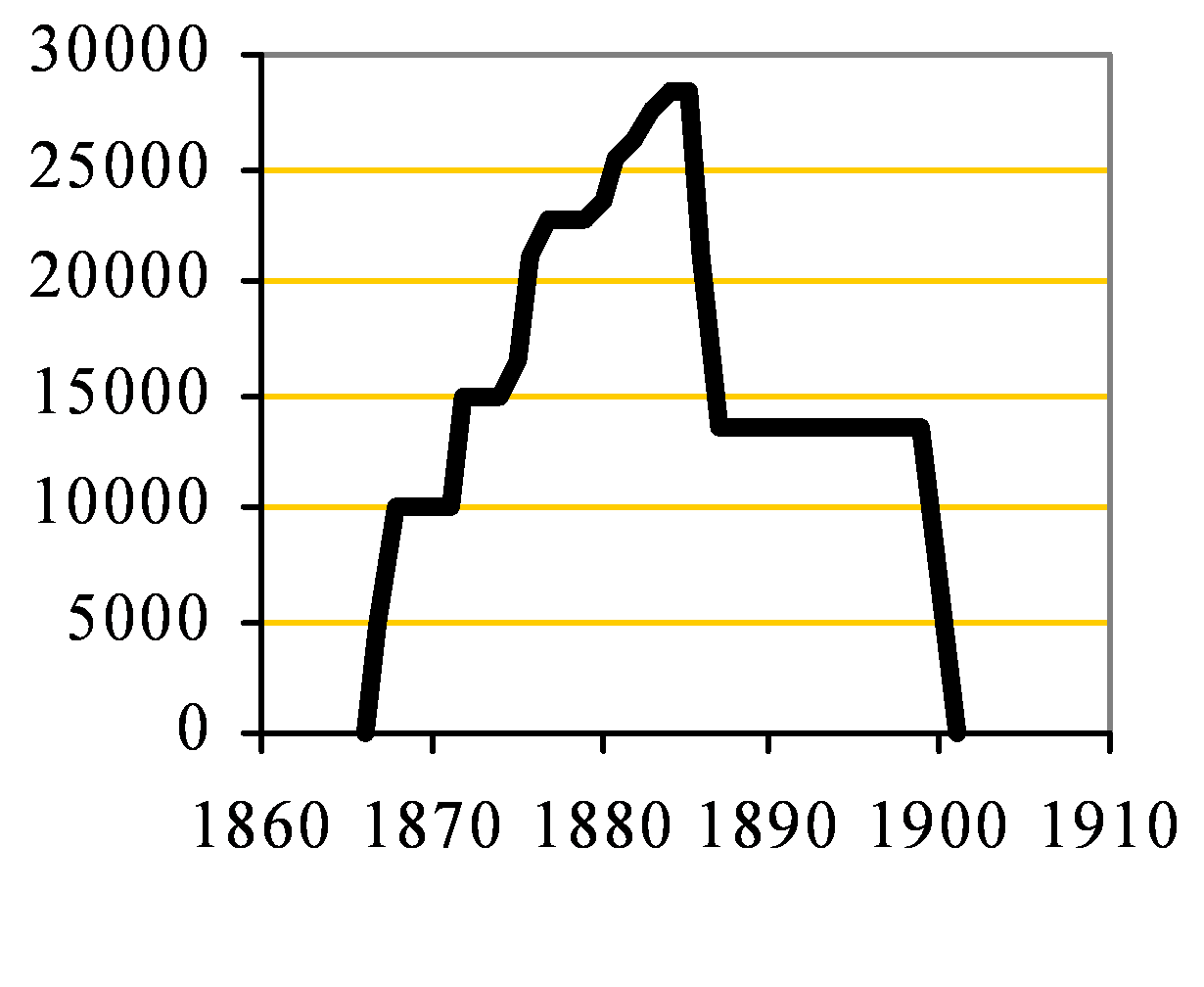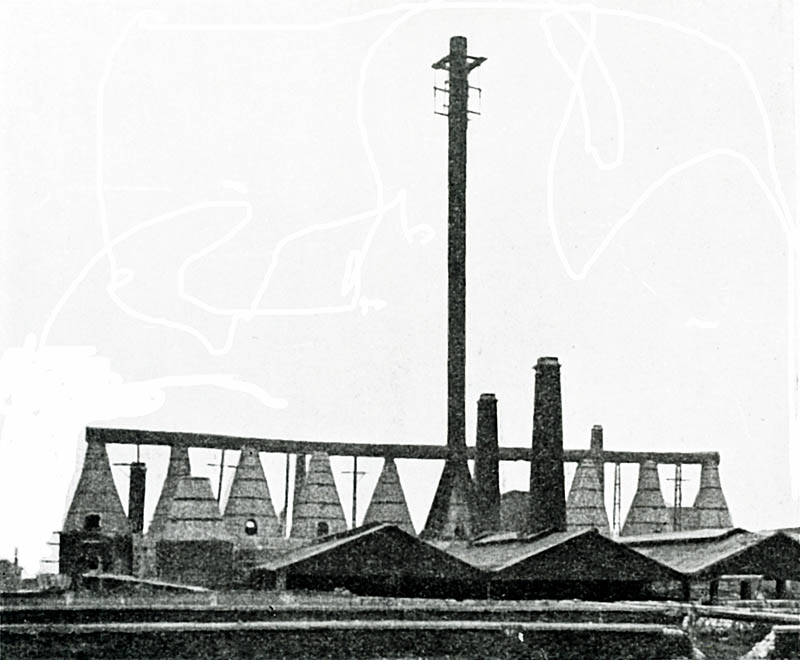 Picture: Blue Circle Archive. This shows the original bottle kilns, connected to a common steel stack, some time after closure.