Location:
Grid reference: SJ49278453
x=349270
y=384530
53°21'19"N; 2°45'44"W
Civil Parish: Ditton, Lancashire
Clinker manufacture operational: 1881-1896
Approximate total clinker production: 150,000 tonnes
Raw materials:
Ownership: British Patent Portland Cement Co. Ltd
The choice of this soggy site on Ditton Marsh must have been due to the availability of alluvium – many of the Widnes chemical plants were within a kilometre. The plant started with a block of five chamber kilns (150 t/week). Blocks of four kilns were added in 1886 and 1891, bringing capacity to 390 t/week. J. S. Rigby experimented with slag cement, passed off as Portland cement, from 1889. It used rail for all its transportation. Its closure seems to correspond with the arrival in Widnes of the Castner-Kellner process of sodium hydroxide manufacture, eliminating the production of calcium carbonate waste. The site continued in use for minor chemical industry purposes, and is now a timber yard.
No rotary kilns were installed.
Sources: Francis, p 222
© Dylan Moore 2011: last edit 08/09/16.
Approximate capacity: tonnes per year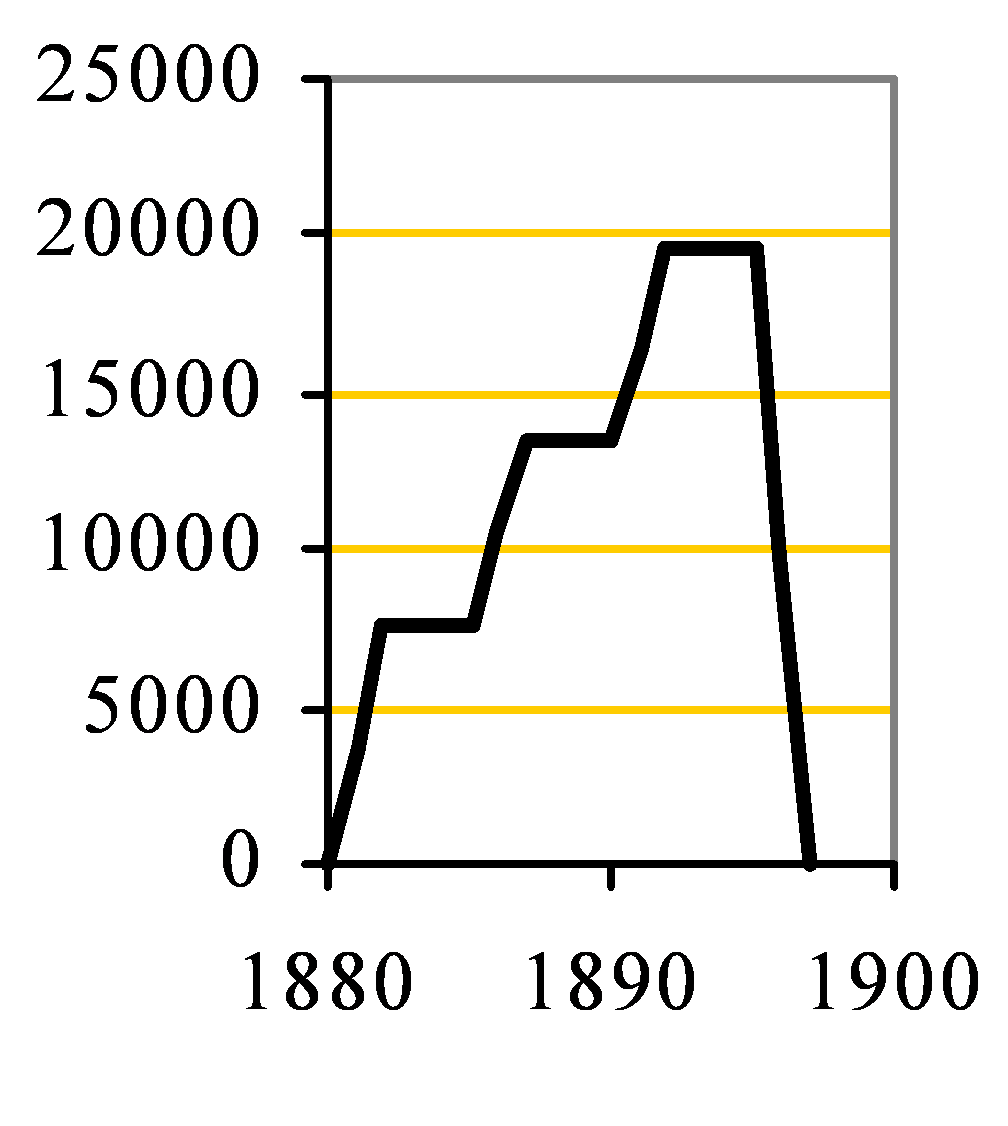 From the Flintshire Observer, Mining Journal & General Advertiser, 3/10/1889, p 8:
AN IMPORTANT INVENTION. - A new industry is shortly to be introduced into Widnes by the British Patent Portland Cement Co., Ltd., which will doubtless give an impetus to trade in that already thriving and rapidly growing chemical town. The newly formed company have just erected extensive works near Ditton at a cost of £20,000 for the manufacture of cement. The invention is Mr J. S. Rigby's, late of Meadow House, Greenfield, and long before the company came into existance, the cement was thoroughly tested at Seacombe, where the cement works of the Widnes Alkali Company had for some twelve months been turning out Rigby-made cement at the rate of 50 tons per week, the full capacity of the works. The results achieved at Seacombe were so satisfactory that when the company came to appeal for capital, the entire amount asked for - £100,000 - was subscribed in a very few hours.