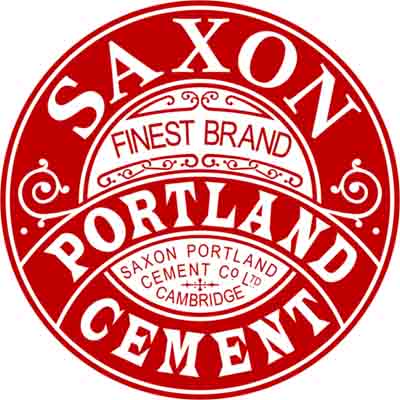 Pre-1911 Saxon Brand. The logo is identical in design to the "Dragon" brand of the Lawrence Cement Company of Pennsylvania. It would be interesting to know who copied whom. The US company was formed in 1889.
Location:
Grid reference: TL4766857811
x=547668
y=257811
52°11'56"N; 0°9'39"E
Civil Parish: Cherry Hinton, Cambridgeshire
Clinker manufacture operational: 1901-1913, 1919-1927
Approximate total clinker production: 620,000 tonnes
Raw materials: Chalk Marl (West Melbury Marly Chalk Formation: 97-100 Ma) from quarry at 547700,257600
Ownership:
This plant and the subsequent Norman, only 600 m away, represented an aggressive entry into the industry, financed by the Keeble brothers and with A. C. Davis as the "brains". They were designed – and proclaimed – from the outset to be supervised by chemists and engineers, to an extent not previously characteristic of the industry.
The Saxon plant started up in 1901 with eight Schneider kilns (centred at 547681,257814). The system was largely sourced from F. L. Smidth. It represented the best dry process technology of the time. Crushed marl was fed to a Smidth dryer, then ground with successive edge-runners and Griffin mills to 0% >212 µm. After blending and correcting, the raw meal was damped and pressed into bricks of house-brick dimensions. The kilns, with one 45 m stack for each set of four, were operated on natural draught. The output was as indicated by Davis much later : initial output (from eight kilns) on natural draught was 560 t/week, and the introduction of forced draught in 1904-1906 raised this to 1200 t/week. However, registered output was 1000 t/week in 1907, 1913 and 1924: because of the proximity of the cheaper-to-run Norman plant, Saxon was used as make-up capacity and rarely ran flat out, and was in any case limited to 1000 t/week by its license. Davis' capacity of 2000 t/week for 1907 may involve imported clinker. Heat consumption was initially 8.4 MJ/kg, later reduced to 7.6 MJ/kg. The plant was formally closed in 1928, but it ran at less than 40% capacity from 1923, and last made clinker early in 1927. From 1912 until the mid-1930s, when Norman finally got good finish milling, the plant ground part of Norman's clinker output. The plant used rail for most of its transportation needs. The site was cleared, and is now occupied by the Cambridge University Officer Training Corps. The marl pit is flooded.
No rotary kilns were installed.
Sources: Cook, p 42: Francis, pp 208-209: Jackson, p 297: Pugh, pp 50-51: The Engineer, 105, March 20, 1908, pp 294-296, 298. Read the Engineer article.
© Dylan Moore 2011: commenced 14/02/2011: last edit 01/02/2017.
Approximate capacity: tonnes per year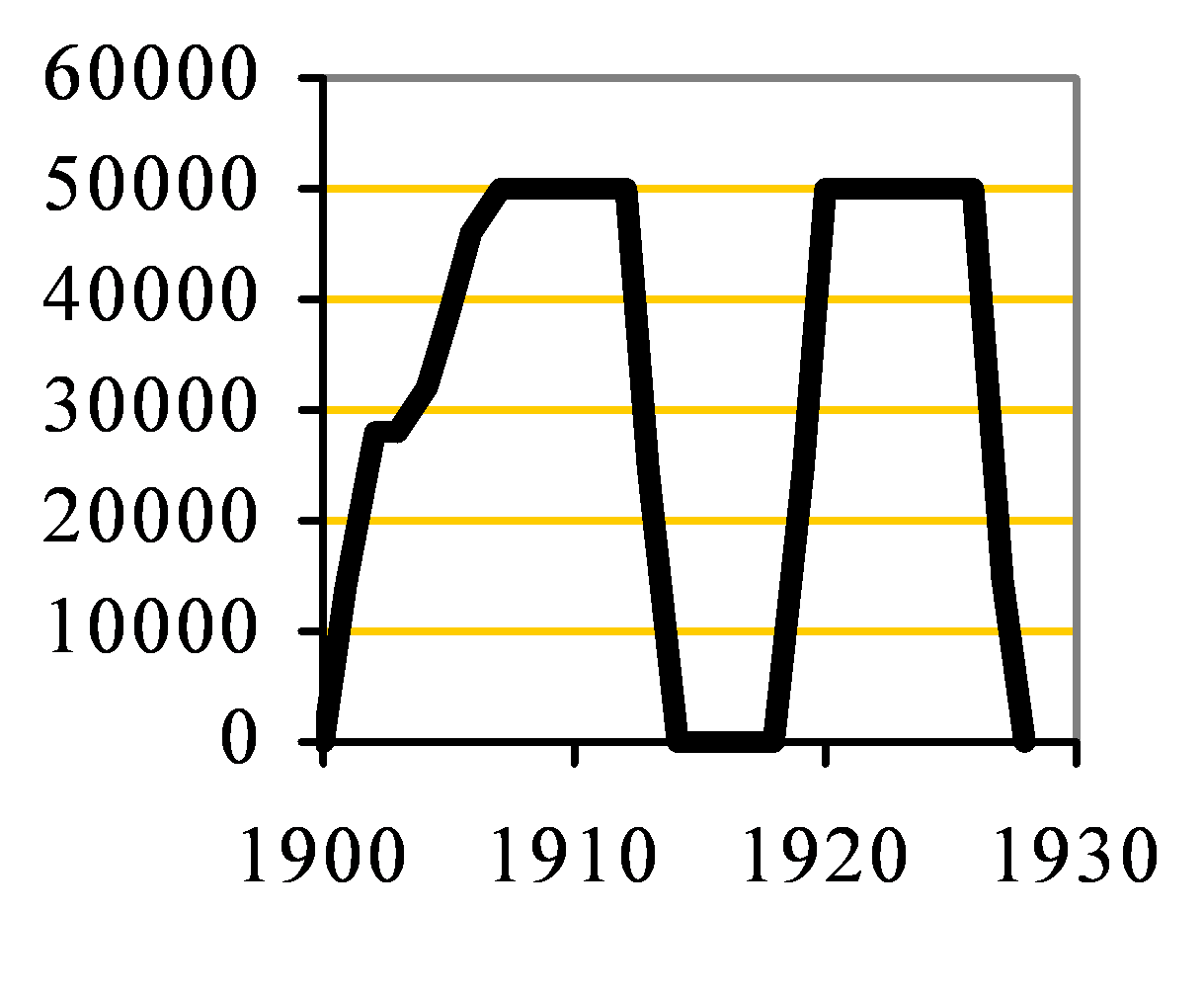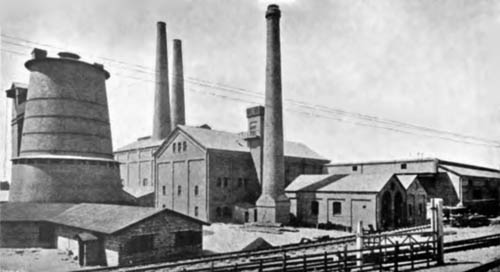 Picture: Saxon from the east in 1901. On the left is the coal fired Smidth Drier used to dry the marl in lump form. To the rear is the kiln house with two stacks, each serving four Schneider kilns. In front of these is the engine house and raw and finish mills. Product storage, packing and loading is to the right.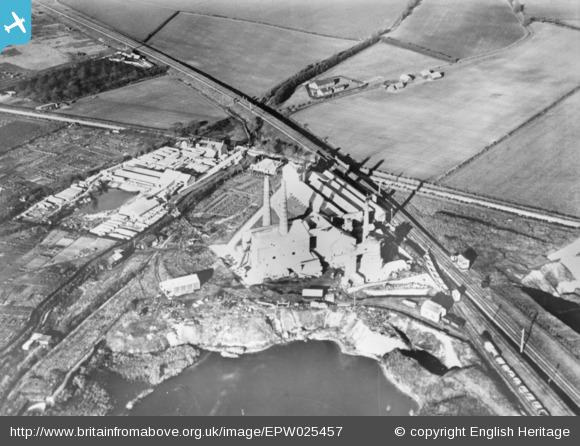 Picture: ©English Heritage - NMR Aerofilms Collection. Britain from Above reference number EPW025457.
Britain from Above features some of the oldest and most valuable images of the Aerofilms Collection, a unique and important archive of aerial photographs. You can download images, share memories, and add information. By the end of the project in 2014, 95,000 images taken between 1919 and 1953 will be available online.
This was taken on 14/11/1928, from the south. View in High Definition.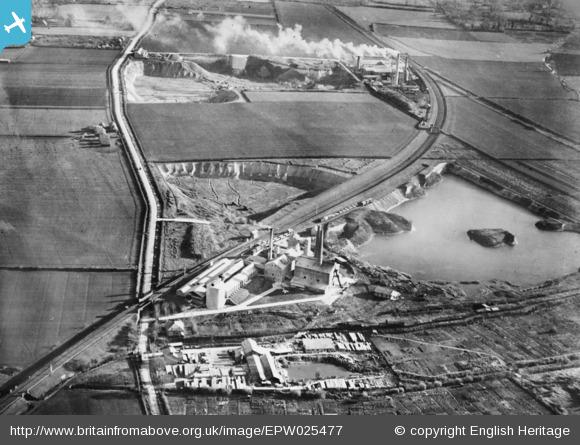 Picture: ©English Heritage - NMR Aerofilms Collection. Britain from Above reference number EPW025477.
This was taken on 14/11/1928, from the northwest, and shows Saxon (bottom) and Norman (top). It will be noticed that although the Saxon kilns are out of use, the power plant is still operating. The plant continued to grind some of Norman's clinker, and the concrete plant (foreground) also used power from Saxon. View in High Definition.