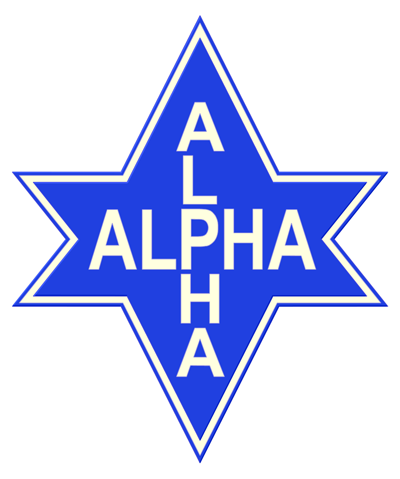 Alpha Logo
Alpha Cement Ltd was a cement company that operated the following plants:
It was founded in 1933 by Albert Younglove Gowen (8/5/1883-6/1/1964), who, like his father, had been associated with the Lehigh Portland Cement Corp., one of the largest American cement companies. According to Cook, "it is said that he came over here on holiday, saw the disorganized state of the industry, decided that there were opportunities for profitable reorganization and stayed. Although he was probably concerned to become an efficient manufacturer of cement in this country, it appears that he saw an opportunity for fairly rapid profits to be derived from entering an industry prior to its effective organization. . .".
Gowen began with the acquisition of Rodmell in 1933. He bought Oxford in March 1934, and changed his company name to Alpha Cement Ltd. - a name already long-established in the USA. In July 1934, Cliffe was acquired, and Kirton Lindsey in 1935. In May 1936, Metropolitan, still under construction, was acquired. Gowen was a fan of calcinators and installed them on all his plants except Kirton Lindsey.
Having thus acquired a company that was of about the same size as Tunnel, second in size to Blue Circle, Gowen in March 1938 sold the company: 26% to Tunnel and 74% to Blue Circle. Gowen became a director of both. The company continued as a joint subsidiary until 1949, when the Tunnel share was acquired by Blue Circle. The plants were immediately completely assimilated into the Blue Circle organization although Alpha continued on paper as a subsidiary until 1964.