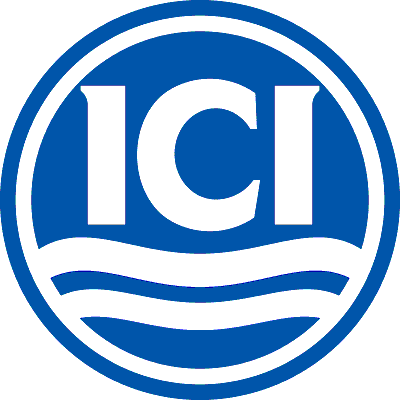 ICI sold cement under its own brand from 1928 to 1992.
Location:
Grid reference: SK09887496
x=409880
y=374960
53°16'18"N; 1°51'6"W
Civil Parish: Wormhill, Derbyshire and Fairfield, Derbyshire. Most of the old quarry is in Fairfield. Kiln A2 crosses the boundary: the hot end is in Fairfield.
Clinker manufacture operational: 1966 to date
Approximate clinker production to 2015: 17.3 million tonnes (25th).
Raw materials:
Carboniferous Limestone (Bee Low Limestone Formation: 334-337 Ma, with Woo Dale Limestone Formation: 337-339 Ma below) - quarry occupied by new plant, then at 410700,374100
Limestone washing tailings from lime plant (derived mainly from glacial superficial material that has penetrated the limestone joints): from 2004, additional sand and shale from ?
Ownership:
1929-1992 I.C.I.
1992-6/1/2013 Anglo American (Buxton Lime Industries, then Tarmac)
7/1/2013-14/7/2015 Lafarge Tarmac
15/7/2015 to date CRH
Quarries in this area were used from the nineteenth century to supply limestone and lime to the chemical industries of the Mersey Valley. The limestone is of unusually high quality, with dolomite less than 3% and chert less than 1%, and with selective crushing and washing, clay and iron contents can be reduced to low levels, making it suitable for chemical-grade lime. Henry Reid set up a cement plant not far away at Dove Holes (407400,378370) around 1874 - it had shut down by 1890. Intriguingly, Ketton obtained planning permission for a one-kiln plant at this site in 1951, but did not proceed. The main activity of the Tunstead site is the lime plant, which is the largest in Britain. A large number of firms operated in the area in the nineteenth century, and thirteen combined in 1891 to form Buxton Lime Firms Ltd, the main occupation of which was to supply chemical-grade lime to Brunner-Mond's Solvay soda plant in Northwich. Brunner, Mond & Co. Ltd finally took it over in 1919, and was subsequently merged into ICI in 1926. The Tunstead quarries were opened in 1929. By the 1960s, the quantity of wash-plant waste became a problem. The washings contained, in addition to fine limestone, about 50,000 t/year of mainly interstitial clay. Faced with planning restrictions on land-filling, the cement plant was built to consume the clay.
A wet kiln was initially installed to the north of the main lime plant and this operated consistently for 38 years. The product for much of the period was marketed by Blue Circle. Under the aegis of Buxton Lime Industries, a larger and more efficient plant was planned, and in 2004 a new plant was constructed in the worked out quarry to the south of the lime plant. This consisted of a precalciner kiln and a rawmill designed to handle injected thickened washings slurry.
The limestone quarries are the largest in the UK, producing 5.5 million tonnes per year, and the current cement capacity is such that it still absorbs only a quarter of the quarries' output, and provides an outlet for lower quality or under-sized stone. The wet kiln site was cleared and landscaped within two years of shutdown.
Please contact me with any relevant information or corrections. I am particularly interested in firmer dates and statistics.
Note: technical information on currently operational plants is ✄withheld in the public version of the site at present.
Rawmills
Wet process: 610 kW Vickers Armstrong ball mill in closed circuit with DSM screener.
Dry process: 1835 kW FLS ATOX 37.5 roller mill heated by kiln exhaust gas(1).
Two rotary kilns were installed:
Kiln A1
Supplier: Vickers Armstrong
Operated: 1966-5/2004
Process: Wet
Location: hot end 409904,374897: cold end 409875,375028: unenclosed.
Dimensions: : 440'0"× 12'6"B/ 11'0"CD (metric 134.11×3.810/3.353)
Rotation (viewed from firing end): clockwise
Slope: ?
Speed: ?
Drive: ?
Kiln profile: 0×3353: 737×3353: 2743×3810: 33833×3810: 36982×3353: 132588×3353: 133198×2743: 134112×2743: Tyres at 3658, 27127, 52121, 77114, 102108, 124968: turning gear at 74066.
Cooler: Fuller 744H grate
Fuel: 1966-1974 Oil: 1974-1986 Gas: 1986-2004 Coal
Coal Mill: From 1986, direct fired, Polysius mill type?
Typical Output: 1966-1969 585 t/d: 1970-2004 680 t/d
Typical Heat Consumption: 1966-1969 6.19 MJ/kg: 1970-2004 6.15 MJ/kg
Kiln A2 (=B1)
Supplier: FLS Rotax-2®(1).
Operated: 4/2004 to date
Process: FLS 4-stage suspension preheater plus air-separate ILC precalciner(1).
Location: hot end 409733,374072: cold end 409778,374072: unenclosed.
Dimensions: metric 45.00×4.150(1)
Rotation (viewed from firing end): clockwise
Slope: 3.5% (2.006°)
Speed: ?
Drive: ?
Kiln profile: ✄
Cooler: FLS SF crossbar grate cooler: upgraded 5/2008(1).
Fuel: ✄
Coal Mill: 265 kW ATOX 17.5 roller mill(1)
Exhaust: ✄
Typical Output: ✄
Typical Heat Consumption: ✄
References:
Sources: Jackson, pp 264, 301

© Dylan Moore 2011: commenced 07/08/2011: last edit 31/12/2016.
Detail plan of the plant in preparation.
Approximate capacity: tonnes per year: ✄