Barrel-top Company Logos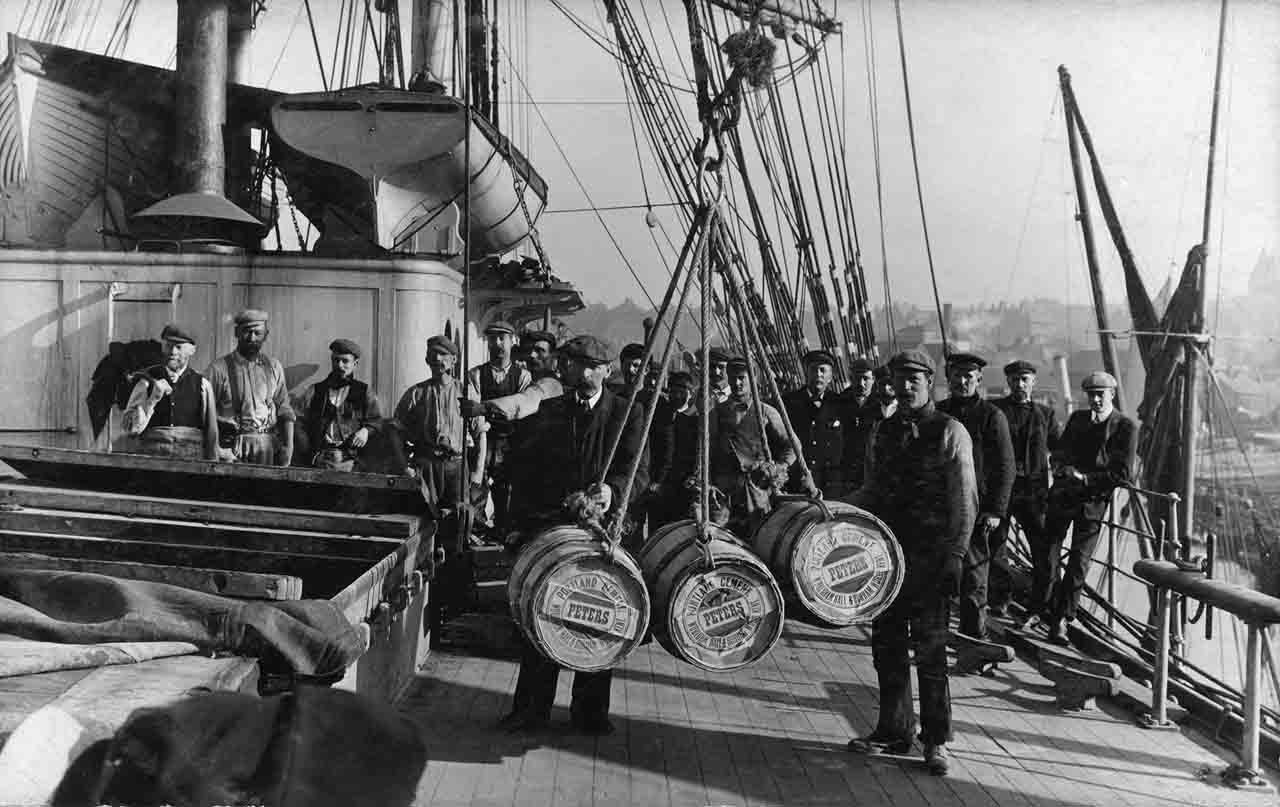 Peters
cement being transferred from lighter to ship at Blue Boar Wharf, below Rochester Bridge. Picture kindly supplied by Mark Peters.
In the early days, cement for export was packed in barrels, and the supplier was identified by a label on the barrel top, which was 18 inches in diameter. It was for this reason that most cement industry logos were circular. I am always looking for good-quality non-copyright pictures (min 400 pixels square) of these, for inclusion in the plant description pages. Please contact me with any images or information. Here are those I have so far. Click the image to reach the plant page.
In addition to these, I have many more of quality too low to display. For some, coloured images are available, but the resolution is too low: e.g. British Standard, Broad's (Cliffe), Central (Kirton Lindsey).
For others, a good monochrome image is available, but the colour-scheme is unknown: e.g. Crosfield's (Cube).
For some significant companies, I have never seen a logo: Artillery and Albion, Eastwood's (Humber Division), Borstal Manor, Stephensons's (Burwell), Cam Blue Lias, Chinnor, early Irish Cement, Board's (Dunball and Spinx), Holborough, Early Plymstock (ALC), Rhee Valley, Rhoose, Batchelor's (Rochester), Rodmell, Smeed & Dean (Sittingbourne), Robson's (Stoneferry), Skelsey's (Adamant, Barton), Forder's (Sundon), Trechmann (Warren).
Please contact me with any images, information or suggestions.