Location:
Grid reference: SD75894332
x=375890
y=443320
53°53'8"N; 2°22'0"W
Civil Parish: Clitheroe, Lancashire
Clinker manufacture operational: 1879-1921
Approximate total clinker production: 25,000 tonnes
Raw materials: Argillaceous Carboniferous Limestone (Clitheroe Limestone Formation: 346-348 Ma) from quarry at 376150,442870
Ownership: Clitheroe Portland Cement Co. (initially owned by William Rowe and Co.)
This was formed as a sideline of the Bellmanpark Lime Works. It had a single, dry-process bottle kiln. There is no reason to suppose it ever varied from Davis' 1907 capacity of 20 t/week . The plant had good rail links associated with the large lime plant, but it is doubtful whether its product travelled far outside the Ribblesdale area. Making what was essentially a "natural" cement, the plant faded away as marketing of modern cements penetrated the area. A bank of four of the lime kilns still exists but the cement kiln has gone: the site is now waste ground with a few foundations showing.
No rotary kilns were installed.
Sources: Jackson, p 276: Peter del Strother, History of Ribblesdale Cement, Castle Cement Ltd, 2008, ISBN 978-0-9545416-1-3, pp 30-31
© Dylan Moore 2011: commenced 18/03/2011: last edit 02/03/2017.
Approximate capacity: tonnes per year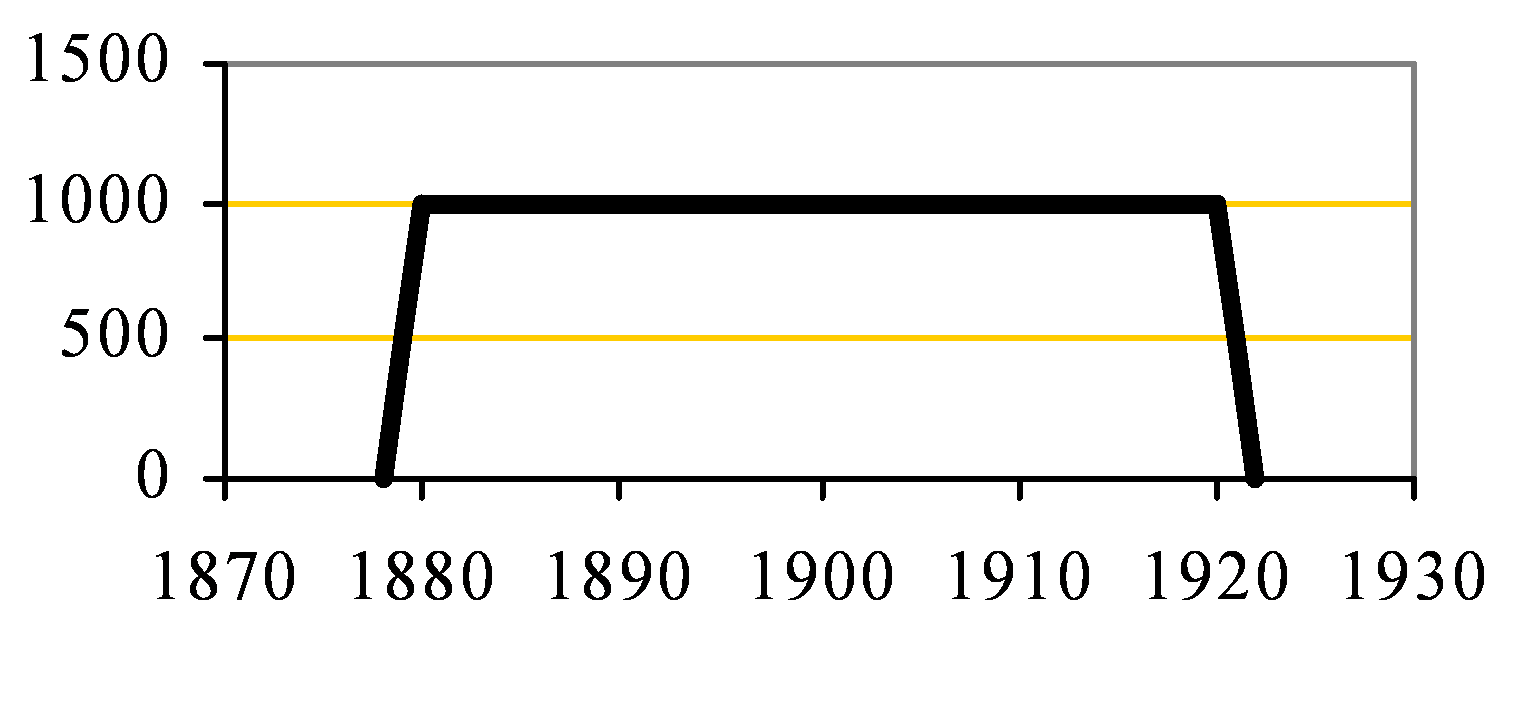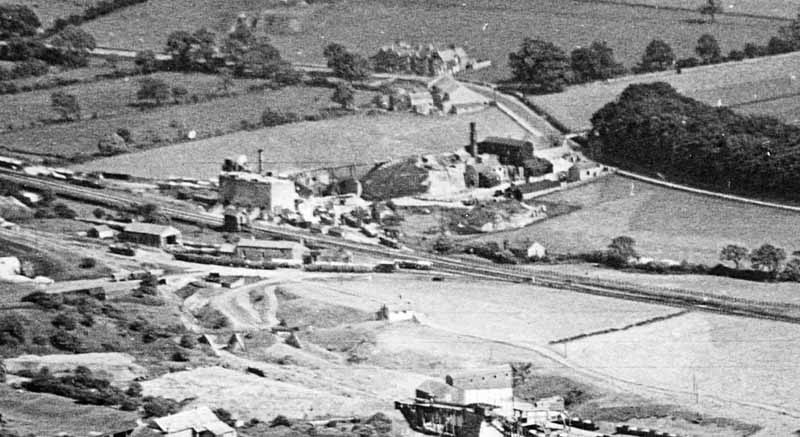 The Bellmanpark Lime Works viewed from the west, some time in the 1920s: image kindly provided by Peter del Strother. The main lime kilns are to the left, beside the railway. The Clitheroe Portland Cement Company plant is believed to be the part to the right, nearer to the road. A tramline brings stone across the road from the valley-side quarry off-frame to the right.