Location:
Grid reference: TQ61457538
x=561450
y=175380
51°27'16"N; 0°19'26"E
Civil Parish: Northfleet, Kent
Clinker manufacture operational: 1874-1902
Approximate total clinker production: 260,000 tonnes
Raw materials:
Ownership:
Weston had previously made Roman Cement at Millwall, and may have continued producing it in a small way at this site. The Portland plant apparently began with nine small chamber kilns (output 130 t/week). Three more sets of three were added – 85 t/week around 1881, 95 t/week around 1888 and 75 t/week around 1899. The plant used water transport, although a rail link was later made. After closure, the site stood derelict until in the 1930s it was absorbed into the adjacent Britannia Lead Works. It is currently under port facilities.
No rotary kilns were installed.
Sources: Eve, p 17: Francis, p 167
© Dylan Moore 2011: last edit 26/11/2014.
Approximate capacity: tonnes per year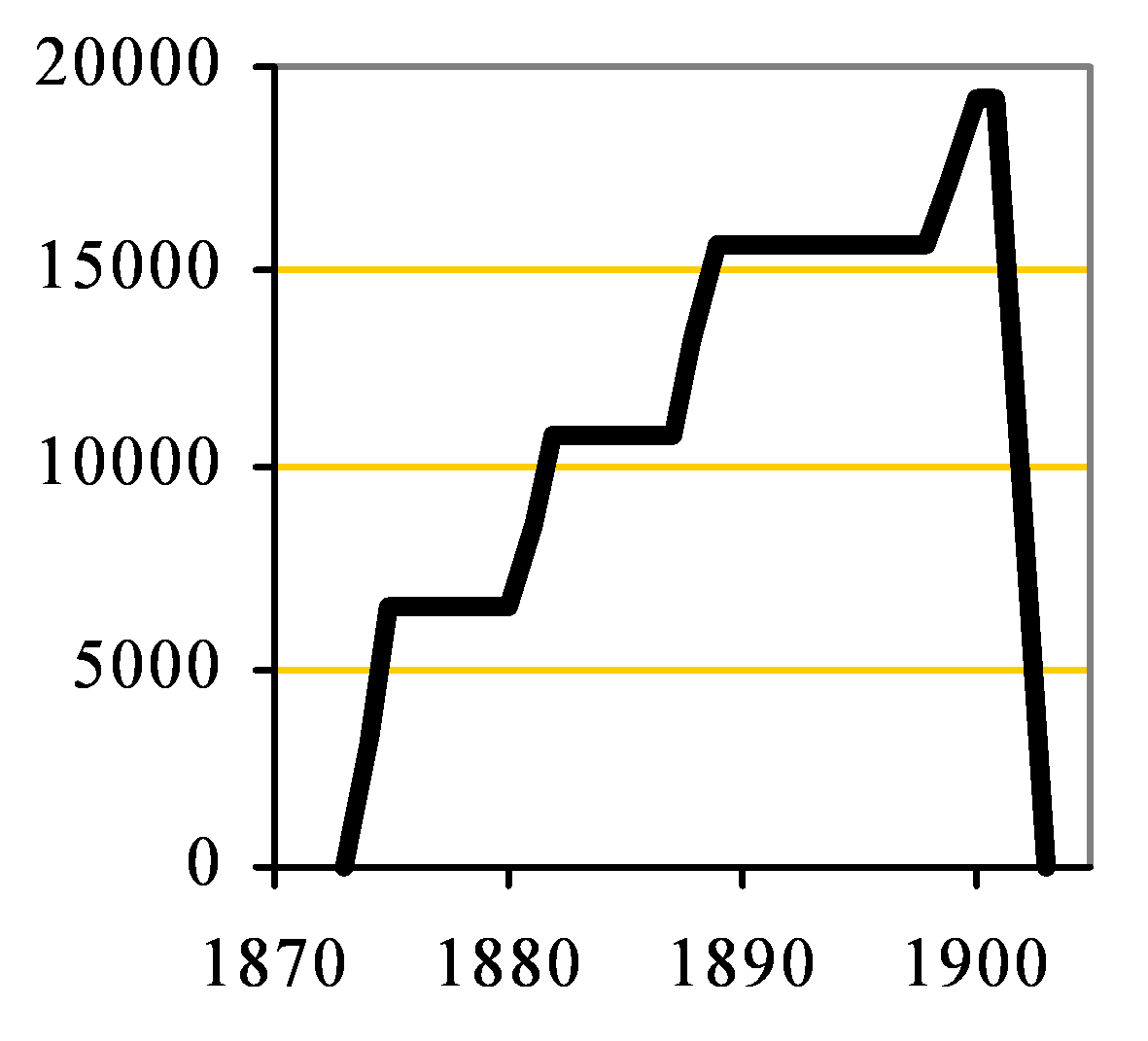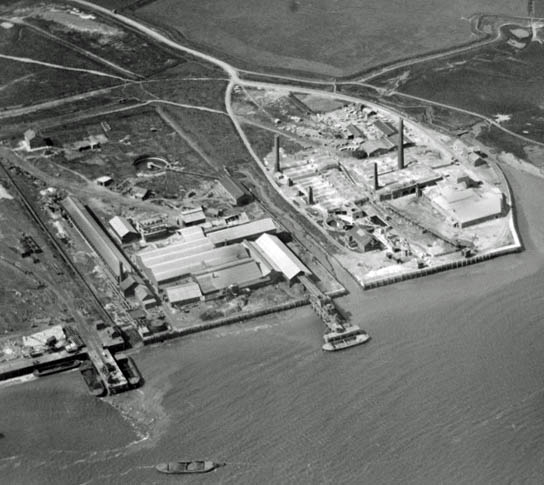 Picture: ©English Heritage - NMR Aerofilms Collection. Britain from Above reference number EPW017652.
Britain from Above features some of the oldest and most valuable images of the Aerofilms Collection, a unique and important archive of aerial photographs. You can download images, share memories, and add information. By the end of the project in 2014, 95,000 images taken between 1919 and 1953 will be available online.
This was taken on 26/4/1927 and shows the site from the east. The plant (on the right) was at this time still more or less intact, and the washmill and kiln feed mixer were in place. The Tower plant (on the left) had been cleared and converted into a concrete products plant. View in High Definition.