Location:
Grid reference: TQ50918113
x=550910
y=181130
51°30'32"N; 0°10'29"E
Civil Parish: Hornchurch, Essex
Clinker manufacture operational: 1881-1902
Approximate total clinker production: 150,000 tonnes
Raw materials:
Ownership:
1881-1884 Rock Cement Co.
1884-1892 Rainham Portland Cement Co. Ltd
1892-1900 New Rainham Portland Cement Co. Ltd
1900-1902 APCM (Blue Circle)
Not to be confused with the British Standard plant at Rainham, Kent. There was nothing here on the 1867 map. There is no chalk nearby, but septaria-bearing clay outcrops on both sides of the Thames at this point, and it may be that it was originally founded in the 1870s to make Roman Cement. There were five wet process bottle kilns in 1884, and eight (210 t/week) by 1891, when the plant was put up for sale. These were replaced, in 1895, with eight chamber kilns. Total capacity 240 t/week. After the APCM takeover, there was no point keeping a plant with no chalk quarry, and it was promptly shut. All its transport was by water. It was still standing in 1923, but as a prime riverside site, it was eventually redeveloped, and is currently occupied by a waste management facility.
No rotary kilns were installed.
Sources: Francis, pp 206-207: Jackson, p 282, 293: Victoria County History of Essex, Vol 2, p 493
© Dylan Moore 2011: commenced 25/01/2011: last edit 02/09/2016.
Approximate capacity: tonnes per year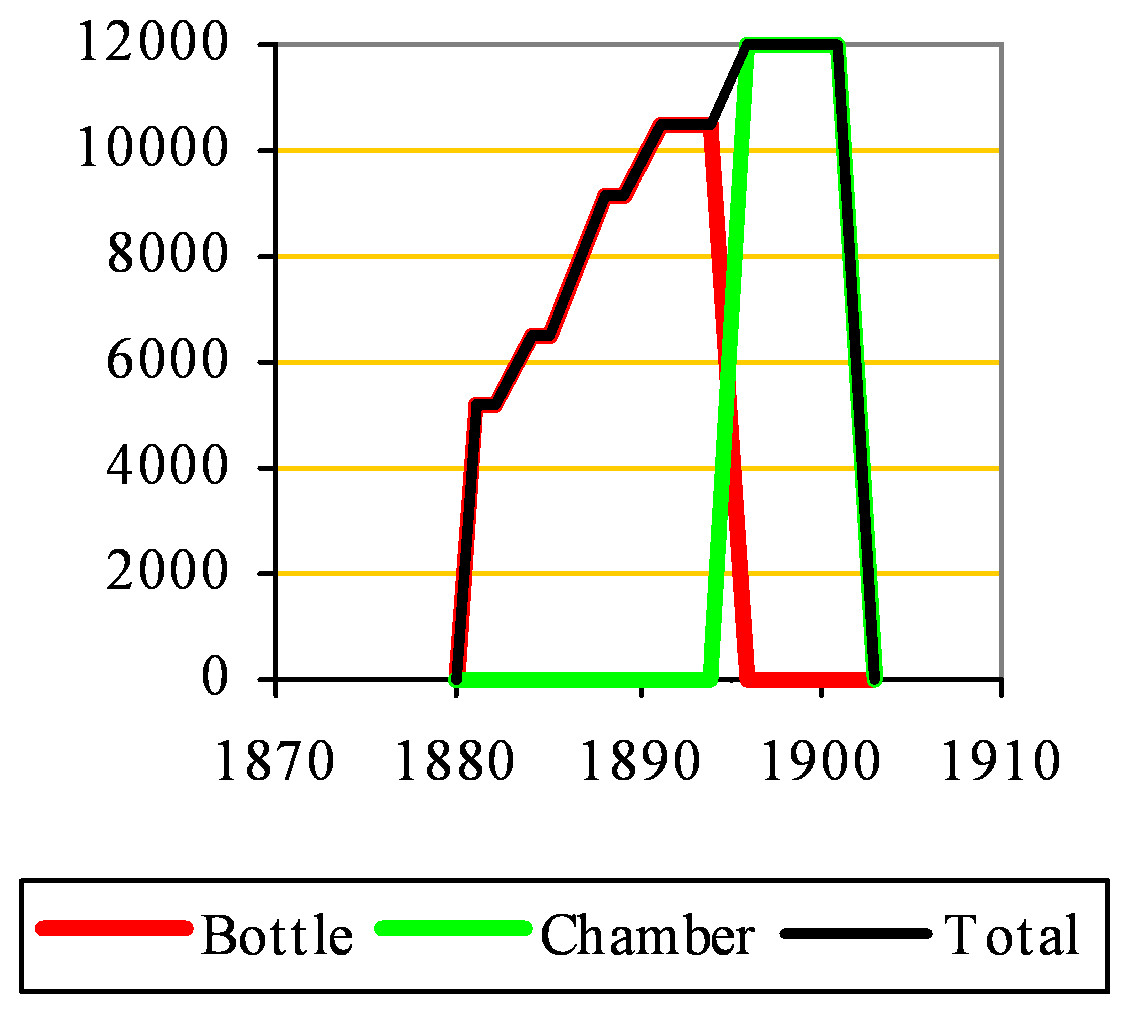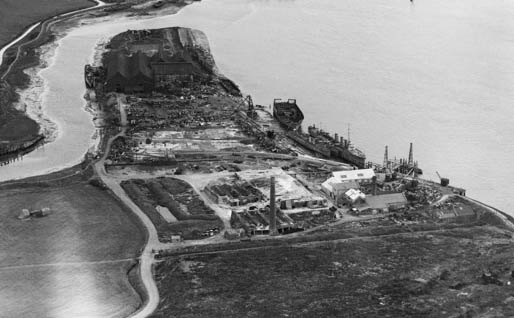 Picture: ©English Heritage - NMR Aerofilms Collection. Britain from Above reference number EPW006756.
Britain from Above features some of the oldest and most valuable images of the Aerofilms Collection, a unique and important archive of aerial photographs. You can download images, share memories, and add information. By the end of the project in 2014, 95,000 images taken between 1919 and 1953 will be available online.
This was taken in June 1921 and shows the plant in the foreground, from the northwest. Long after closure, the derelict plant remains more-or-less intact, although the further kiln block has lost its stack. On the Frog Island peninsula beyond the plant is a shipbreaking site of Thomas W Ward. View in High Definition.