The clay component for cement manufacture was initially alluvium from the Medway, the transportation route having been already established by the importation of septaria for Roman Cement, delivered by huge fleets of barges dedicated to the work. The Medway alluvium was siliceous but fine, and therefore an excellent component, and gained a wide reputation as the "ideal" clay component: manufacturers all round England and even as far afield as northern France used it. Alluvium from the Thames banks was soon found to be adequate. The marine chloride content of alluvium rendered it much less suitable for rotary kiln operation, and later London Clay was used, the largest deposit being that on the Essex bank, where it was generally processed on-site and pumped as a slurry to the plants, often over many kilometres.
The Portland cement industry was born in the area, with William Aspdin's short-lived Rotherhithe plant established in 1842, followed by White's Swanscombe plant in 1845 and Aspdin's new plant ("Robins") in 1846. It was attracted by the London market, the excellent transportation links, and the suitability of the materials for low-technology processing. Capacity peaked at over five million tonnes in the early 1970s, but being tied to energy-inefficient wet processing, production nose-dived after that, and finally ceased altogether with the closure of Northfleet in 2008.
As one of the world's great concentrations of the cement industry, on a par with the Lehigh Valley in the USA, the area remains profoundly affected by its industrial legacy, with a large proportion of the land area consisting of worked-out quarries, many of which are of spectacular size.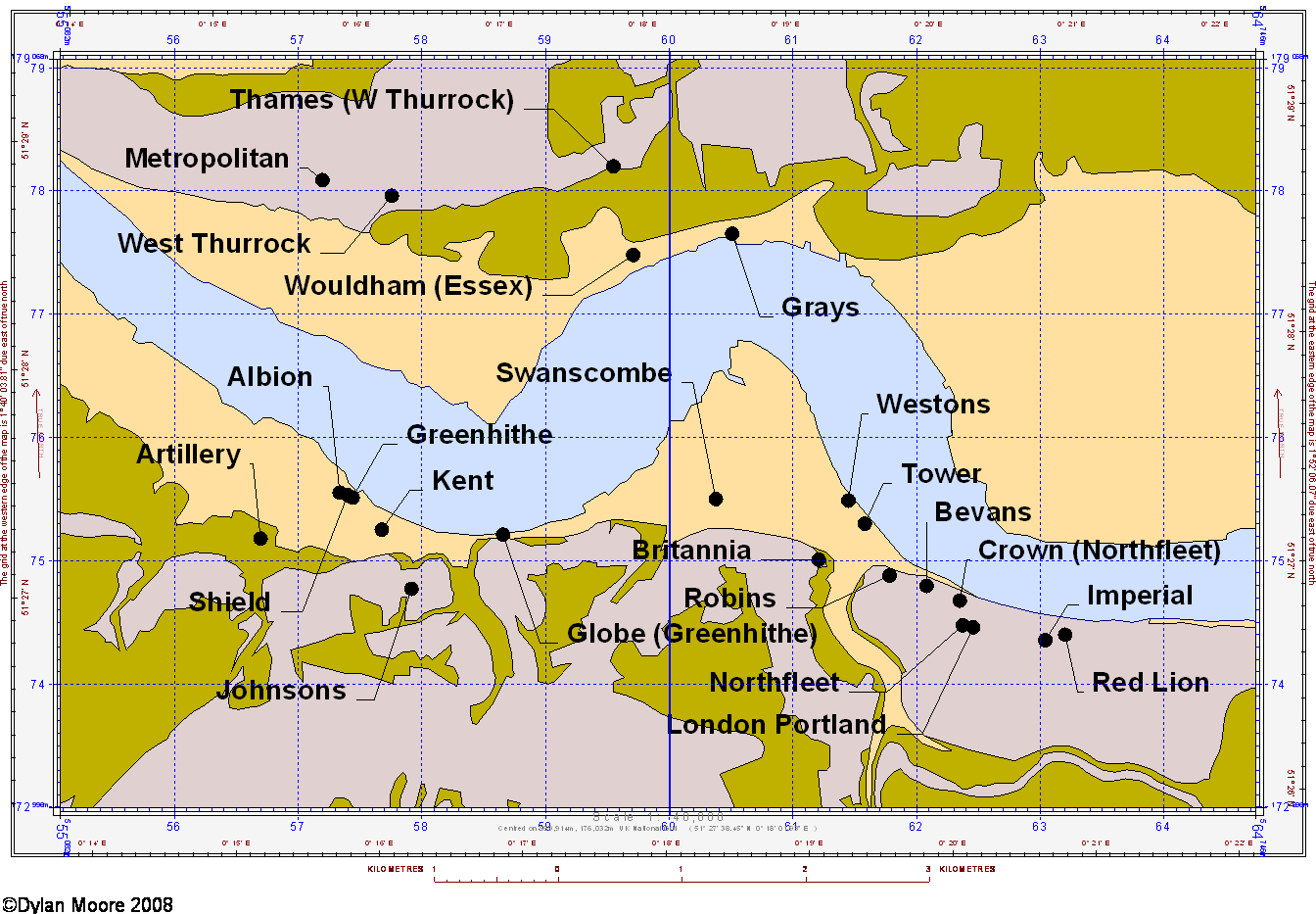 The plant names on this map are now clickable.