The Vickers steel foundry was established in Sheffield by Edward Vickers in 1828, making general castings, and gradually specialised in marine and military work. The Barrow Shipbuilding works was acquired in 1897, and at this site its cement plant activities gradually developed, with a permanent workshop set up in the Vickers Shipbuilding and Engineering Division in 1918, the first cement plant contract being completed in 1920.
In 1927, the company merged with Armstrong Whitworth, to become Vickers Armstrong. The General Engineering department making cement equipment was adjacent to the shipyard, specialising in submarine construction, and the whole plant was turned over to the latter during 1938-1946, although some spares continued to be supplied. The company became easily the largest British supplier of cement making equipment, with a world-wide order book, but the division was shut down in 1970, following major losses on the Northfleet contract.
The first kilns supplied were a standard 200 ft design of which 12 were installed in Britain in the 1920s, starting with Burham kiln 4 in 1920. The last kilns supplied were the six 650 ft wet process kilns installed at Northfleet in 1970-71. The last kiln to operate was Westbury kiln 2, which shut down in 2009.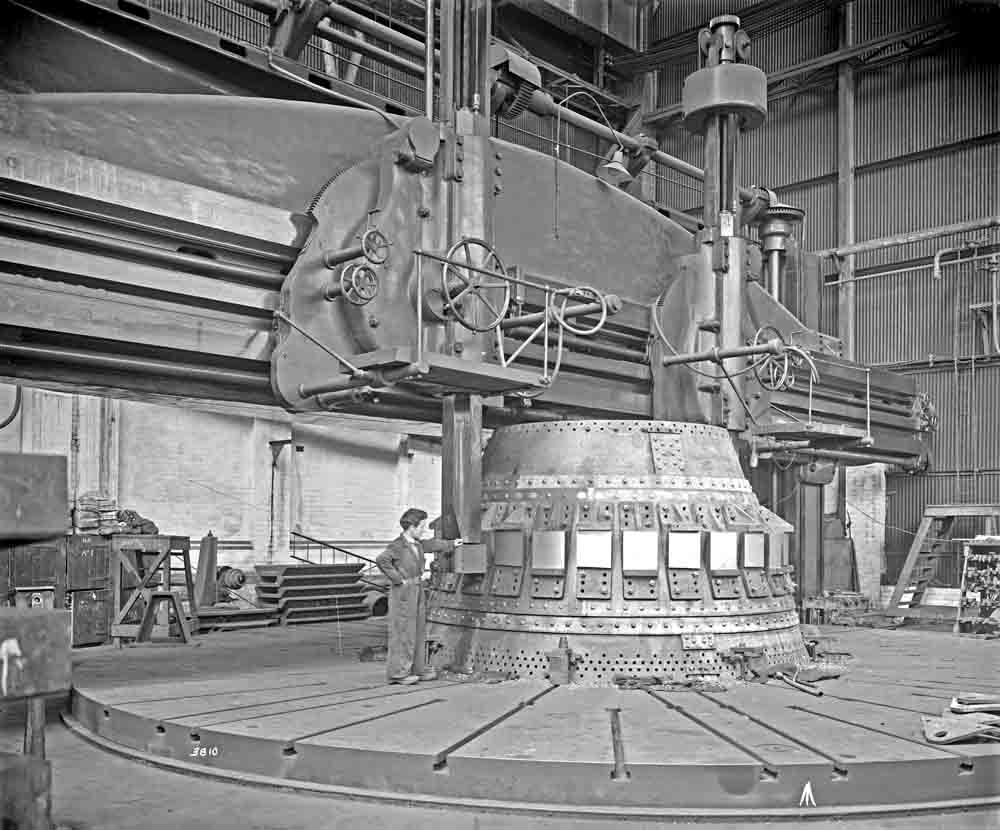 Photo: ©The Dock Museum: reproduced courtesy of Barrow Museum Service, Cat No.VPA6102. Cutting tyre chairs on a Desiccator outlet taper section at Barrow.
The Barrow Dock Museum holds a large collection of cement plant images produced by Vickers and others.
(Page under development)
© Dylan Moore 2011: last edit 17/08/15.